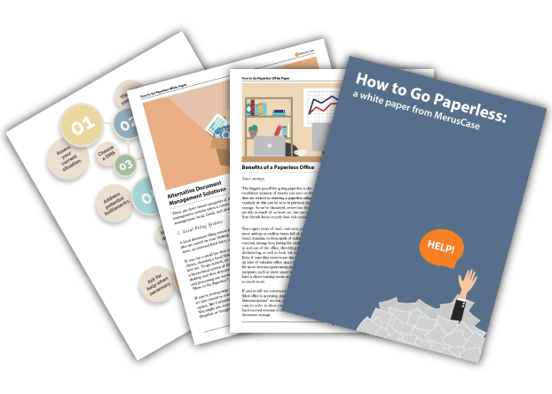 What if, in a mountain full of paper, you could rise to the top?
Everyone dreams of it: a pristine workspace where everything is organized and devoid of clutter. Chances are, however, your law office is drowning in a sea of files and forms. If you're just starting out, this may not seem like something that needs your attention but, trust us, those papers add up quickly!
Download our free How to Go Paperless White Paper, which contains 13 informative and beautifully-designed pages that will help you transform your office in 10 simple steps.
In this white paper, you'll learn everything you need to know about:
What it means to "Go Paperless"
Benefits of a Paperless Office
Alternative Document Management Systems
Common Misconceptions About the Paperless Office
10 Steps to a Paperless Office
...and so much more!