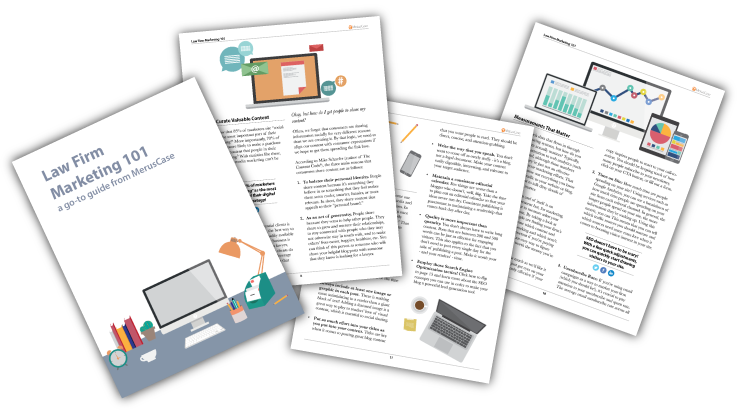 83% of marketers cite social sharing as the most important part of their digital marketing strategy.
Is your firm cashing in on the endless free benefits that digital marketing has to offer?
At MerusCase, we realize that, as a passionate and talented lawyer, your time is valuable. So, with both the worlds of law and marketing in constant motion, how's a busy lawyer supposed to keep up with the seemingly-endless changes? That's where we've got your covered.

Our handy marketing guide is filled with 21 beautiful, easy-to-read pages of compelling data, step-by-step instructions, and exclusive industry best practices that will help you scale your firm's marketing strategy, fast.
You'll learn everything you need to know (and more) about:
Types of Media Marketing
Developing Your Client Persona
Social Media Best Practices
Curating Valuable Content
Blogging & Audience-Building
Review-Based Marketing
Quick & Easy Graphic Design
Search Engine Optimization & Analytics